Koojugodu Heritage House: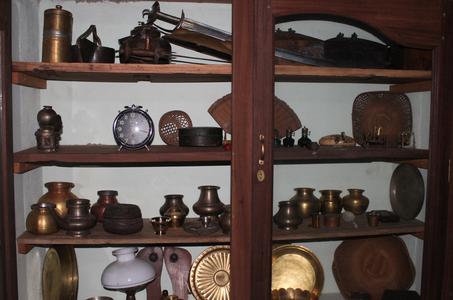 Many of us have just watched in a movie or just heard from our grandfathers about old heritage house located in a remote hill area . It is said that hearing thousand times will still not give the experience of viewing it once.
There is such a house in Koojugodu which is just 7 km from Kukke Subramanya. The house portrays the rich cultural heritage of Dakshina Kannada. This house has range of ancient objects. This is the same house in which award winning Kannada film "Bettada Jeeva" was shot.
Who does not want to visit a heritage home of bygone era? A visit will bring fresh whiff of nostalgia.
Click here to book Now!!!
Marigundi: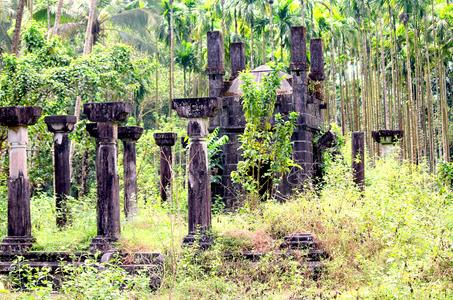 Marigundi, at a distance of 10 km from Kukke Subramanya is a place where a temple for Lord Krishna was proposed to be built but stopped halfway. Hence half built scenes of temple is visible here.
The route to this place from the point where vehicle could reach has a distance of 1km which offers nature lover a treat. The walk through the sides of gentle stream lets you appreciate nature's tranquility and subtle gifts .
Click here to book Now!!!
Manjarabad Fort: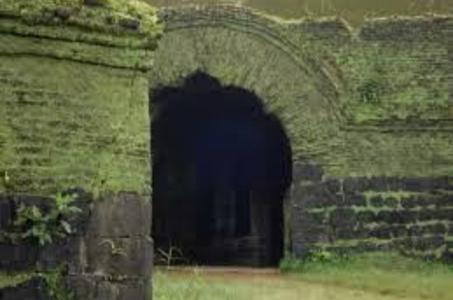 The Manjarabad Fort ​situated at a distance of about six kilometer south east of Sakleshpur town from the Bangalore- Mangalore Highway is about 988m height above sea level. It was the headquarters of the Balam(Belur) chiefs. It was constructed of stones and mud and has trenches all round. The fort is in the shape of an eight pointed star. Its parapet was well provided with cannon mouth and musket holes. It is said that Tippu Sulthan who visited the fort in 1792 A.D. after its construction observed the beautiful landscape around from its top with manju (snow) and called it Manjarabad(Manjar meaning beautiful site).
Click here to book Now!!!
Kumaraparvatha View Point/ Harihareshwara Temple: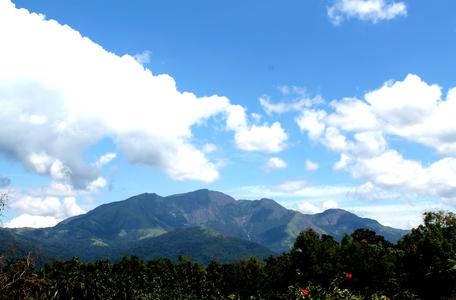 This unique temple of Dakshina Kannada district at a distance of 10km from Kukke Subramanya houses the deity Harihara, the fusion of Hindu god Vishnu and Shiva. Image of the deity is the fusion of the right vertical half of Shiva and left vertical half of Vishnu.
Besides the holy temple, the place attracts lots of tourists for the magnificent view of Kumara Parvatha Hill range, viewed from the front side of the temple.
Click here to book Now!!!
Suspension Foot Bridge(Sullia/Noojibalthila):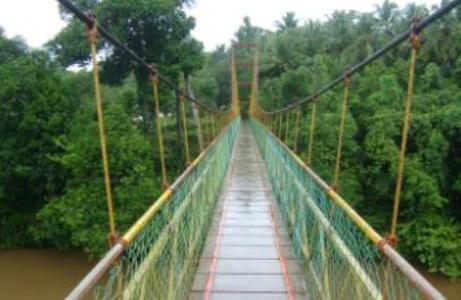 The Dakshina Kannada district, being in a region receiving heavy rainfall during monsoon results many streams swell into impossible levels and makes people across the stream difficult to commute. The innovation called low cost suspended foot bridges of "Bridge Man" Girish Bharadvaj has connected places people and hearts in such regions. There are many suspension foot bridges spread across Dakshina Kannada district out of which one at Sullia(across Payaswini river) is 38 km from Kukke Subramanya and other is at Noojibalthila (across Gundya river)is at a distance of 26 km from Kukke Subramanya.
Though these bridges have been constructed for a basic necessity of people, due to the beautiful design and magnificent view they offer for commuters,they allure number of tourists.
Click here to book Now!!!